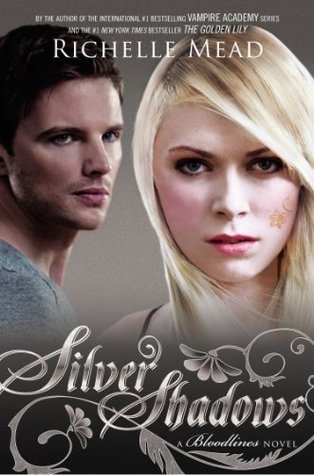 Amazing, I will admit the beginning was slow but then it got better by the middle. The wedding was beautiful, I'm so proud of Sydney in this book and Adrian as well. She's the most wanted, and omg, I loved how Adrian told all the people off when they got to Court.
The ending was good, I figured it would happen because that's what happened I think in the 4th book where she got taken or something
its bittersweet to be finishing the series because I love the characters but I also want to see how they turn out. Silver Shadow was different because Sydney and Adrian are apart for the first half of the book but then they are reunited. Through help from Marcus and their friends, i loved how we finally got to see Carly Sage, Sydney's older sister. I loved her as soon as she was introduced in the book. Her character is so important because not only was she a rape victim, but now she's working on helping girls fight against rape and stand up for themselves as human beings. i am proud of her. Her character was there briefly but she made an impact to me.
so I know that Sydney and Adrian will be on a road trip with rose and Dimitri:) my two favorite ships together, I can't wait to see rose and Dimitri's reactions to Sydney using magic.
also, Jeddie needs to happen, its like vampire academy where rose and Dimitri fought their feelings and got together at the very end.