Wishlist Wednesday # 5
Wishlist Wednesday is a weekly meme hosted over at
Pen to Paper
. This meme is where you showcase one book that is on your wishlist and that you can't wait to get off your wishlist and into your hands.
On my wishlist Wednesday today is
The Epic Adventures of Lydia Bennet by Rachel Rorick and Rachel Kiley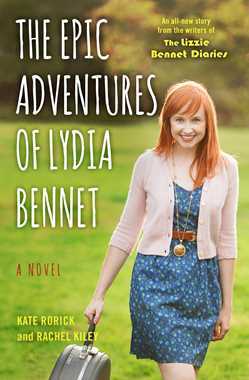 Before her older sister, Lizzie, started her wildly popular vlog, Lydia was just a normal twenty-year-old plotting the many ways she could get away with skipping her community college classes and finding the perfect fake ID. She may not have had much direction, but she loved her family and had plenty of fun. Then Lizzie's vlog turned the Bennet sisters into Internet sensations, and Lydia basked in the attention as people watched, debated, tweeted, tumblr'd, and blogged about her life. But not all attention is good…
After her ex-boyfriend, George Wickham took advantage of Lydia's newfound web-fame, betrayed her trust, and destroyed her online reputation, she's no longer a naïve, carefree girl. Now, Lydia must work to win back her family's trust and respect and find her place in a far more judgmental world.
That's what on my wishlist wednesday
Have you read The Diary Of Lizzie Bennet?
Do you want this book too?